Excitement is building upon the opening of the new Boots store in Weymouth as the opening date looms on the 22nd of June.
The new boots store has replaced the old New Looks which is now situated upon New Bond Street next to Poundland where monsoon was previously located.
Deputy mayor and Melcombe Regis councillor Tia Roos said moving into the bigger, Grade II-listed site will mean a greater selection of products and services.
She said: "Over the years I have noticed businesses close, change and open.
"Overall, it's always a delight to have business and I especially think we need to be supporting the small local businesses as much as possible.
Jon Orrell, Melcombe Regis councillor, said: "I'm pleased to see Boots remaining in the town.
"High streets are changing and such national chains remain highly valued."
Boots has requested consent to display the signage at the branch until May 3, 2027.
The manager of Boots in Weymouth, Darren Steel, previously told the Echo a provisional date towards the end of June had been pencilled in for the move.
All throughout the week their have been merchandisers inside the store stacking the shelves full of medicines and health care products.
Inside the store their will be a pharmacy which will be located on the first floor of the store which can be accessed either by stairs or a lift which is situated towards the rear of the health care store.
The fragrances are located on the bottom floor along with tills that include self machine tills.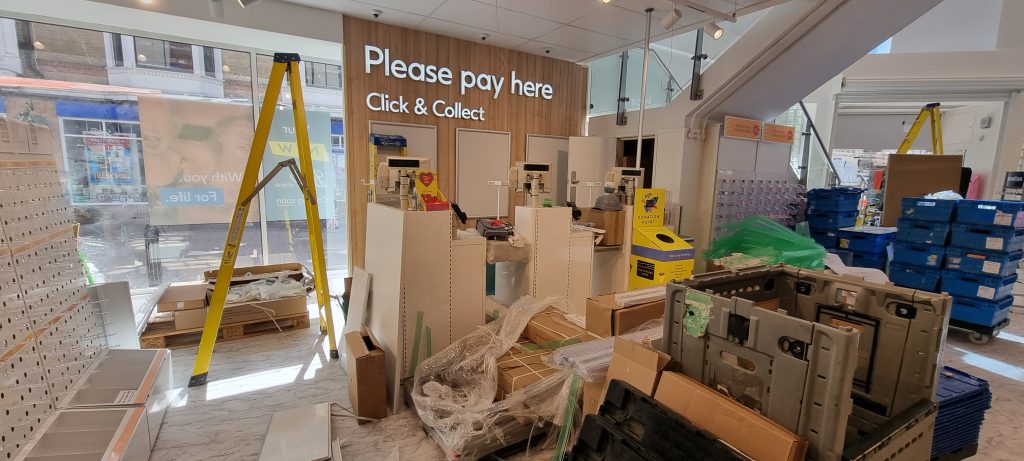 All Photos are owned by Dorset News