Drama in Fortuneswell as drunk-driver smashes into a van leaving house damaged
Several emergency vehicles were spotted in a drama-filled wet afternoon on Fortuneswell at around 5:30 on Friday afternoon (September 30th).
Dorset Police started receiving information shortly after the crash at 5:34pm about a collision in Fortuneswell, Portland. Two vehicles were damaged, those being the driver's vehicle, as well as a van that crashed into a property on the main road.
A Dorset Police spokesperson said: "Dorset Police was called at 5.34pm on Friday, September 30 to a report of a collision in Fortuneswell on Portland. It was reported that a vehicle collided with a van and a wall."
Two fire engines and several police cars were seen rushing up Fortuneswell following the crash, leaving locals rather curious as to what could have happened in the gateway Portland village.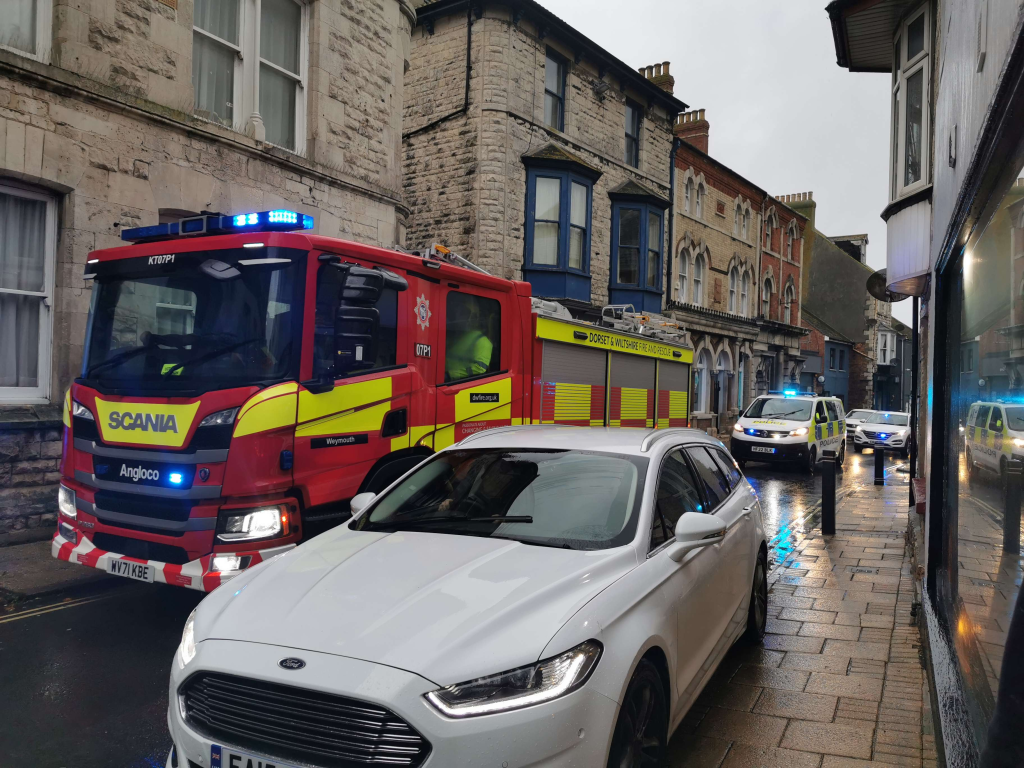 The drunk-driver had fled the scene but was promptly arrested by officers shortly after on Hambro Road, where his vehicle was also located.
Dorset Police confirmed that Paul Robert Garratt, 38, had been charged with drink-driving, as he had been above the alcohol level threshold, in addition to failure to report a road accident which he was involved in.
Paul is due to appear at Weymouth Magistrates" Court on October 20.
This article was amended at 19:17 3/10/22 to correct an information error