The Weymouth Carnival C.I.C which was formed back in August 2022, have planned a music event at the Centenary Club on the 25th of February next month.
Doors will open at 5pm to the family event and will close at 11pm.
During the event, Air Fm will be providing a roadshow playing all sorts of music to everybody's taste and a spectacular light show to accompany the music!
The venue also hosts an amazing bar at which you can buy a cheeky pint and relax to the music.
During the event, there will be competitions and quizzes for all members of your family with hampers being provided by local supermarkets!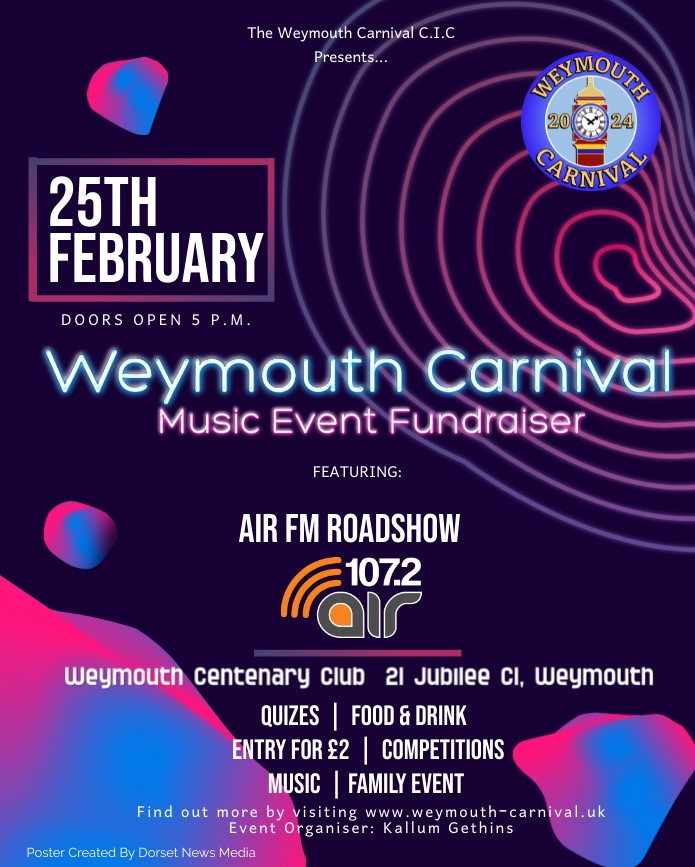 Kallum Gethins the event organiser has said:
"This is an event for the family and the support of Weymouth's carnival and it's iconic return for next year, with your help we can make this event happen. So far the support has been phenomenal for this music event specifically from the Centenary Club and Air 107.2! "
Come on down and enjoy this event. We also envision a joint fundraiser in the future, but more details of this are to follow in due course. "
You can contact the team by emailing hello@weymouth-carnival.uk