FlyBe Cease Trading & Enter Administration For The 2nd Time In 3 Years.
The airline has gone into administration less than a year after returning to the skies following a previous collapse. Flybe operated scheduled services from Belfast, Birmingham and Heathrow to airports across the UK and to Amsterdam and Geneva.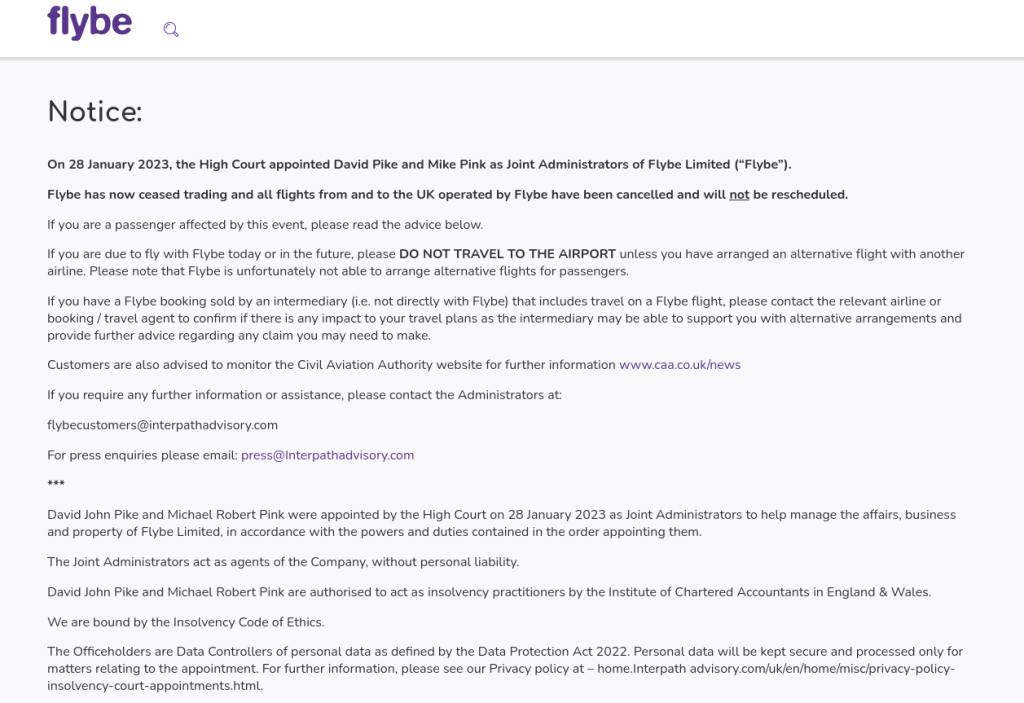 277 of Flybe's 321 staff have been made redundant. The remaining 44 have been retained.
Ticket-holders were advised to check the Civil Aviation Authority website for further information or if they had booked through an intermediary to contact the relevant agent.
Around 2,500 passengers were due to fly on Saturday, according to the administrators, while some 75,000 people had booked tickets for the coming months.
But those who have flights with the airline are unlikely to receive a refund from the company and must hope they are governed by their credit card provider or a holiday package.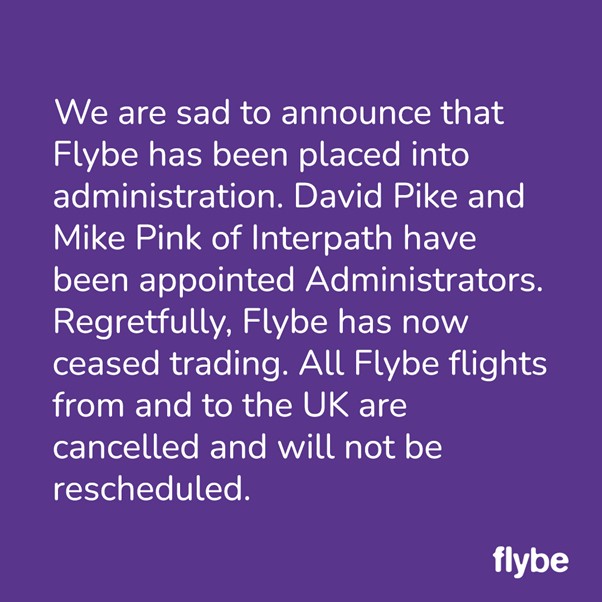 Steve Daily was due to fly on Sunday from Birmingham to Edinburgh. He received one text at 2 am on Saturday reminding him to check in, and this was followed just 10 minutes later with a second message announcing the airline's collapse.