Air 107.2 Radio Hosts Festive Fundraiser at Weymouth Pavilion

On the 1st of December, Weymouth Pavilion will come alive with the spirit of the festive season as Air 107.2, Weymouth & Portlands Community Radio station, hosts an exciting fundraising event in the form of a joyous Christmas Party. This event promises a festive atmosphere and a perfect opportunity to celebrate the season with work colleagues while contributing to a noble cause—supporting the local radio station.

Air 107.2, a beloved local radio station, has always been deeply ingrained in the community, providing a platform for local voices, artists, and events. The fundraising event at Weymouth Pavilion exemplifies their commitment to community engagement and sustainability, ensuring the station can continue its valuable work.

The Weymouth Pavilion will be transformed into a festive wonderland, setting the stage for an unforgettable Christmas celebration. Attendees can expect a plethora of activities to keep them entertained and engaged throughout the evening. From delightful raffles to friendly competitions, the event promises an array of exciting opportunities to win prizes while supporting the radio station.


The significance of this event extends beyond the festivities; it's a chance for locals and visitors alike to come together and show their support for the radio station that has been a reliable source of entertainment and information for the community. By participating in this event, attendees not only get to enjoy a memorable night but also contribute to the sustainability and growth of Air 107.2.

For those seeking a unique and enjoyable way to celebrate the holiday season with colleagues, the Air 107.2 Christmas Party at Weymouth Pavilion is the perfect choice. It's an occasion to spread cheer, make lasting memories, and demonstrate solidarity with a vital community institution. Mark your calendars and join in the merriment on December 1st for a festive evening that embodies the true spirit of the season.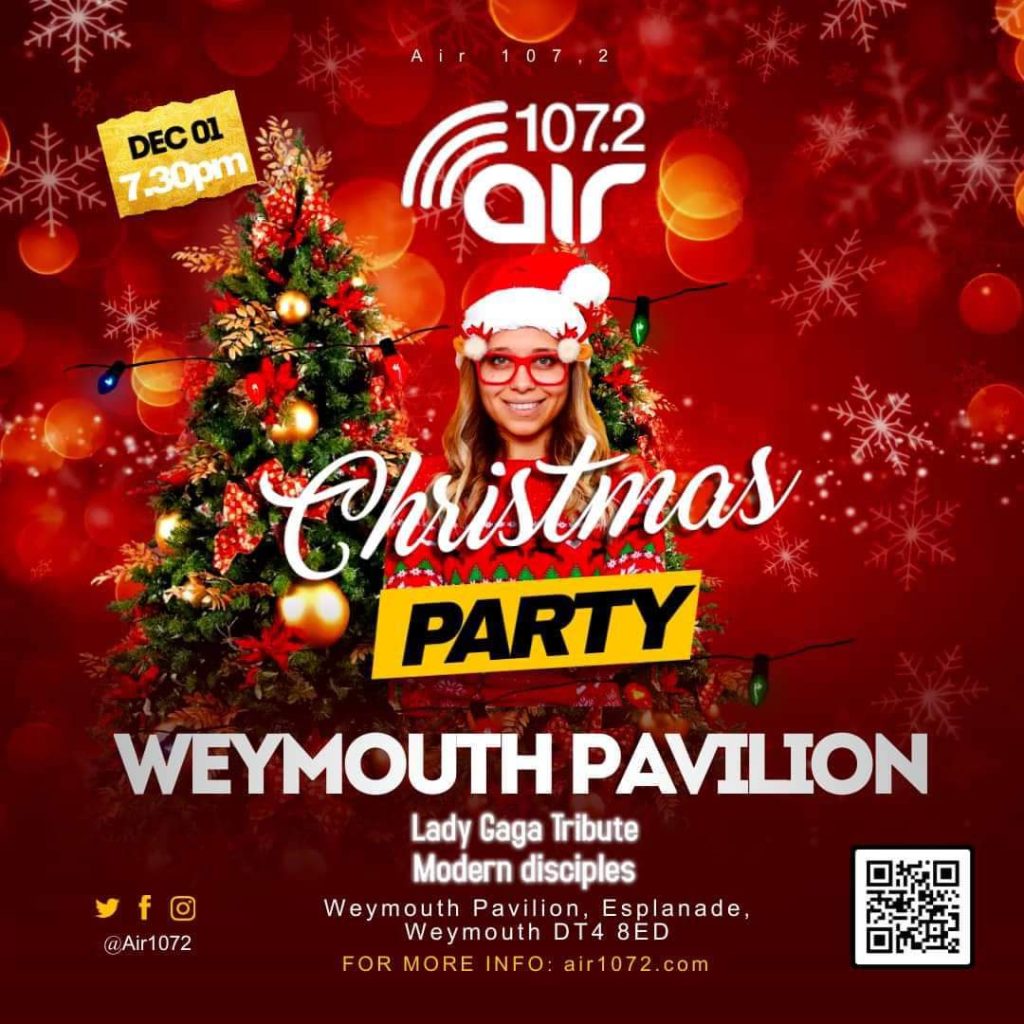 You can buy your tickets from the Weymouth Pavilion website or by visiting:
AIR 107.2's Christmas Party