SWR, GWR issue stark warning to commuters amid industrial action
South Western Railway, one of the only Train Operating Companies (TOCs) that operate across Dorset, are reminding customers not to travel for two days next week after disputes with the RMT union continue.
South Western Railway announced today that services on the 18th and 20th of August are to be severely reduced, and express services are only expected to run between London Waterloo and Southampton Central – no trains will run to and from Weymouth, Dorchester, or the South-East Dorset Conurbation (BCP).
This disruption will also affect the Great Western Railway (GWR) network on the same dates, meaning no GWR services will stop at Weymouth either.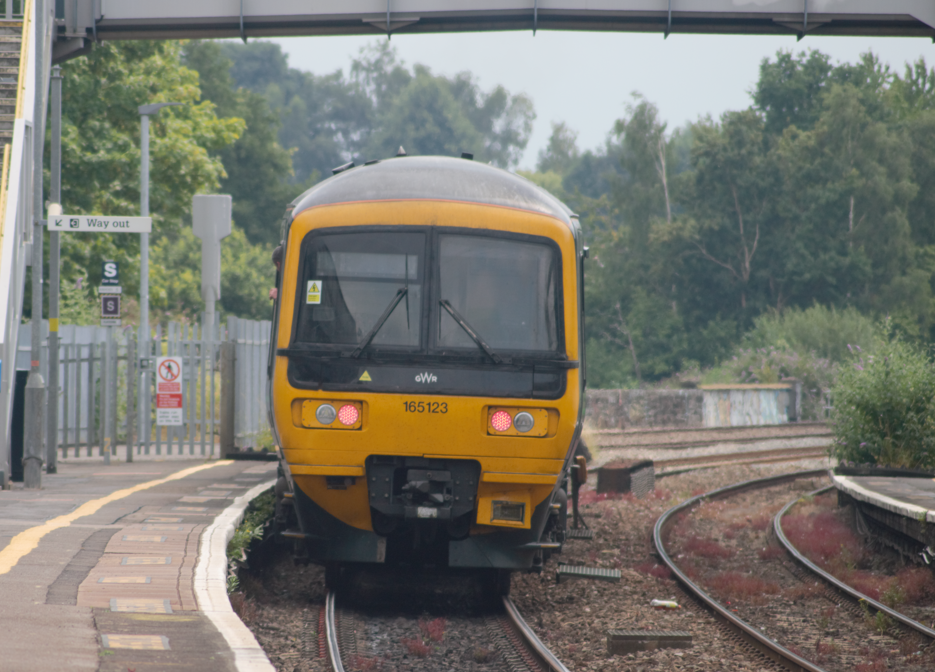 It comes amid the large-scale industrial action by the RMT Union, who became the center of national attention after conducting one of the biggest rail strikes the country had ever seen earlier this year.
As disputes with the union continue, more industrial action will take place throughout the year, until they inevitably agree on a solution with Britain's private train operating companies.
South Western Railway, which is part-owned by FirstGroup, who also run Weymouth's bus network, have been one of the biggest rail networks hit by industrial action, while also maintaining some of the lowest customer satisfaction of all rail companies in the UK at just 75%, according to RailBusinessDaily.
Further information about the strikes for both SWR and GWR can be found by clicking on the respective company.
For those living in Southampton, the limited service to London starts at 0730 and ends at 1830.
South Western Railway said, "We are sorry for the disruption this strike will cause and thank you for your patience and understanding as the rail industry works to bring this damaging nationwide action to an end."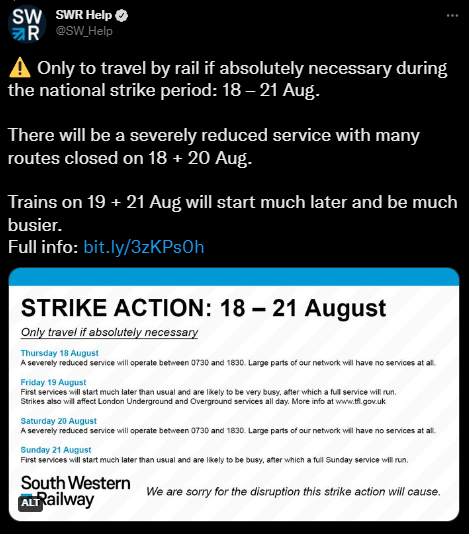 South Western Railway have also urged customers to take caution on the days following the industrial action, namely the 19th and 21st of August, as services will be starting later than usual. This is also expected to be the case with Great Western Railway.
Disgruntled customers may seek alternative forms of travel to Poole or Bournemouth.
FirstWessex route X54 runs a 2-hourly Weymouth-Poole service, which runs via Winfrith, Wool, Wareham and Upton.
National Express route 035 runs a daily coach to London, however you will need to book this journey in advance as only a limited amount of seats are available.
It is expected both the aforementioned routes will be busier than usual during the industrial action.
Passengers who wish to travel next week are advised to check before you travel, as further services may still be cancelled.