Energy rebate scams are on the rise – here's what you can do to protect yourself
Dorset's energy customers are once again being warned about scam emails circulating the county.
According to Action Fraud, who published a report in early September, over 1,500 phishing emails related to energy rebate scams were reported between August 22 and September 5 – however, the real number of emails that had been sent is likely to be considerably higher.
What is "phishing"?
If you're not too familiar with the dangers of the internet, "Phishing" refers to a criminal act where a person or group is pretending to be a legitimate company, and tricks you into sending your personal details or account credentials, or even your bank account.
In this case, a group of scammers were pretending to pose as Ofgem, Britain's energy regulator, even using their logo in their emails. Of course, they're not actually Ofgem.
Emails that were sent by these scammers also included a button, which should not be clicked. This, like the many other phishing scams, would take you to another fake page where they encourage you to enter your sensitive information, such as your personal details, or even your bank account.
Report it!
If you ever come across a phishing email, the first thing you should do is report it to report@phishing.gov.uk by forwarding the scam email to them.
Additional resources can be found here.
Protect yourself!
There are an abundant amount of resources online that teaches you to be more careful when dealing with emails.
The first thing to do when receiving emails claiming that you have a refund or rebate, is to call the company. If you aren't able to get hold of them, go to their website.
Another thing you should do straight away is to check the email for any spelling, punctuation or grammar mistakes, including incorrect and unusual use of capital letters.

Make sure the website you are on is the legitimate one. Check the address for any spelling mistakes, or unusual words/hyphens. Typically, scam websites have much longer addresses or have hyphens in them.
A good example would be:
www.ofgem.gov.uk – Legitimate site
www.ofgem-energy-rebate.co.uk – Not a legitimate site, avoid!
Always check with a company if you have received any phone calls, letters or emails.
Another common piece of advice to anyone using the internet, is never click on random links or button on emails. On most email platforms, hovering over with your mouse would show you the full address.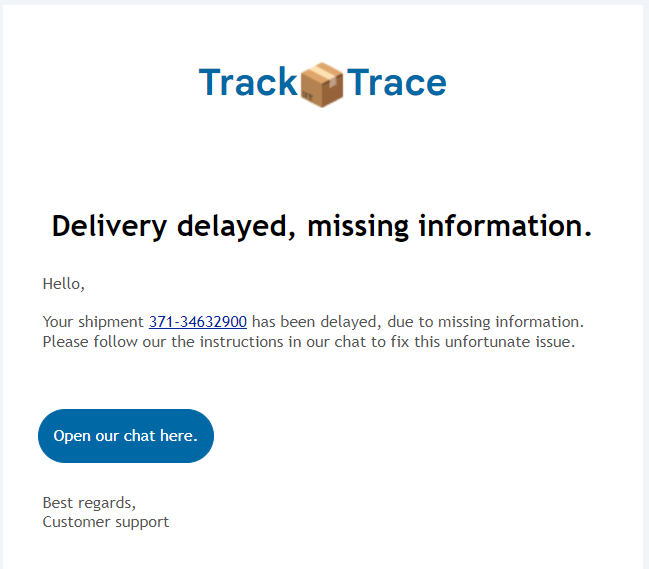 As mentioned above, there are lots of content you can find online that can help teach you how to deal with these types of scam – and with more people using the internet than ever before, the urge to protect yourself from succumbing to criminals online is ever more apparent.
British YouTuber "Atomic Shrimp" has a channel that consists of guides and tips on how to be aware of such scam emails, and not just phishing ones too.