Weymouth Carnival is joining forces with Air 107.2 to host a special 'Nostalgia' rave event at Weymouth Pavilion on April 21st, 2023. The event is being held with the hopes of raising funds to help bring back Weymouth Carnival and cover the running costs of Air 107.2.
The event will be a nostalgic throwback to the 1990's, featuring all the original dance, rave and hardcore music from the era. All DJ's will be playing the original vinyl, and Air's resident DJ's Richie T and Simon F will be amongst those performing. MC Barnstorma, who used to MC at the original events, will also be joining in on the fun.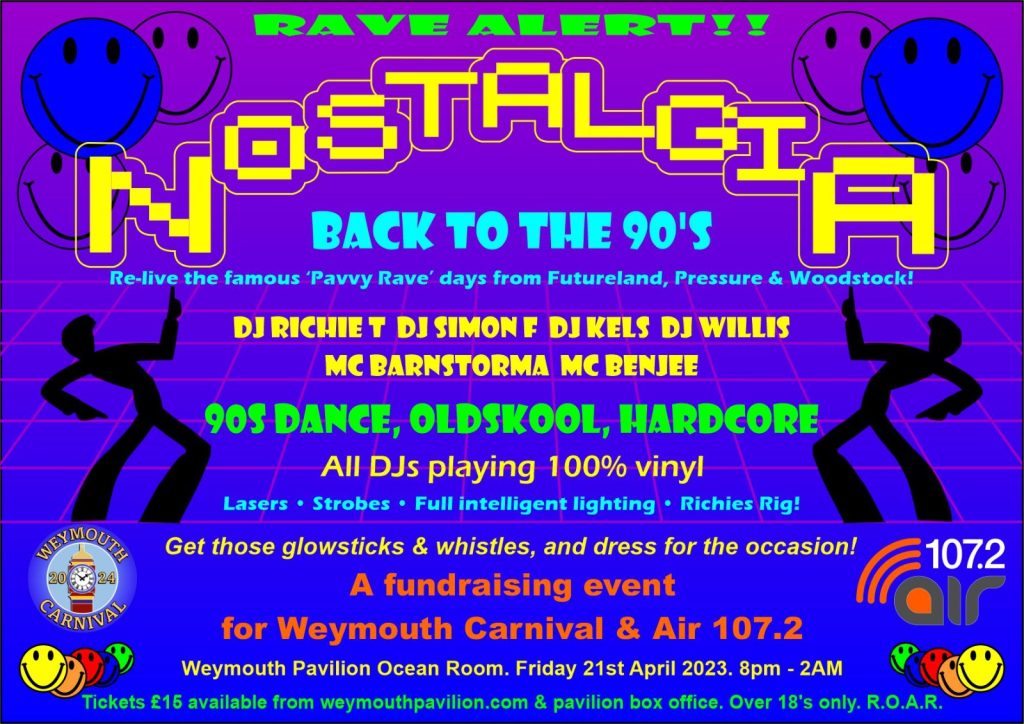 The event will be held inside of the Ocean Room at Weymouth Pavilion. Tickets are now available, so don't miss out on this chance to experience a classic 90's rave! Get your tickets now and help support Weymouth Carnival and Air 107.2.
The event is for people 18 and over.
You can buy your tickets here:
Nostalgia – Back to the 90s Rave