Wiggle Gentlemen's Club on New Street Weymouth, is set to open its doors again for the first time in nearly two years.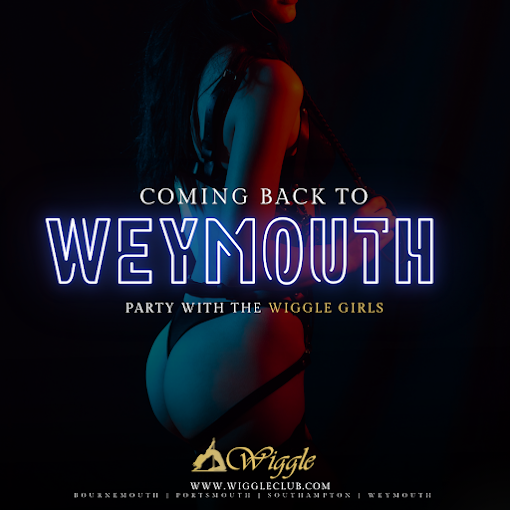 The Gentlemen's club has announced that it will return to Weymouth Friday 17th March 2023 10 pm – 5 am.
"Party With The Wiggle Girls"
The premises holds a sexual entertainment licence, Which allows the premises to host various activities, including lap dancing, pole dancing and strip shows.
The licence covers any activity involving live performances, live nudity displays, or live performances intended to simulate sexual activity.
Back in January 2022, the gentlemen's club faced having its licence refused.
After an objection from a new Weymouth resident, who had just bought a seafront property in the area and was in the process of setting up a holiday rental apartment.
The decision went to a council licensing panel hearing, which went on to approve the licence.
The Doors have remained closed until now.