It is without a doubt that Weymouth Carnival has played a pivotal role in most residents of Weymouth, whether that be attending the event in the summer months or playing a role on the committee.
Weymouth's last Carnival was hosted in 2018 and brought in huge numbers into Weymouth who gave a huge boost to the local economy.
Plans were brought to fruition when a new committee was set up in 2020 to bring the carnival back for 2021 but this failed after the Director Sebastian Green stood down as Chairman and Director and the Company has recently dissolved according to Companies House, however questions rise to where potential funds to assist the committee lay after accounts were failed to be submitted.
From August 2022 a brand new C.I.C was formed under "The Weymouth Carnival C.I.C" name, with Kallum Gethins as Director along with Jake Brewer as Director, since the registration Mr Gethins and Mr Brewer have been holding meetings with Weymouth Council and key people with various knowledge on the running of the Carnival.
On Tuesday 18th October, the newly formed C.I.C held their first Inaugural meeting to form a committee, inside this meeting Kallum Gethins was voted in as Chairman and Jake Brewer was voted in as Vice-Chairman with Linda Skelton as Secretary.
The C.I.C (Community Interest Company) will now go through applications for the committee and hold its first full committee meeting In November before taking a break over the Christmas period.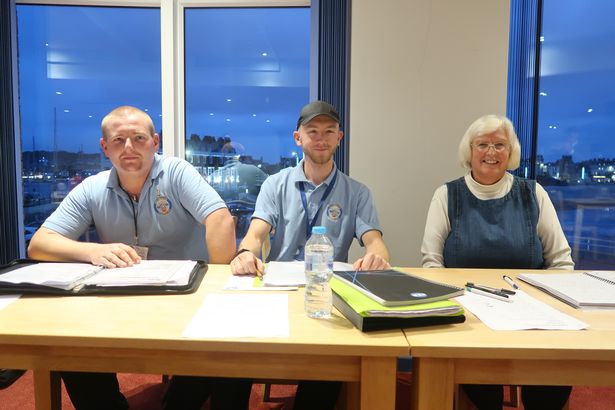 Initial fees have been paid for the event's insurance, a grant application has been submitted to National Lottery for consideration and a fundraising team has been set up. Mr Gethins said during the meeting that organising the revived event would be a "massive challenge" but noted bringing back Weymouth Carnival "is not just for the benefit of the local economy, it will benefit Weymouth and its vital communities."
Mr Brewer added: "Over the years, there's been a few issues to get the carnival brought back. We are all passionate about getting it back. For us to get it back, we need to find like-minded people to join up onto committee."
Speaking to DorsetLive after the meeting Mr Gethins said their initial plans have won some community and business support and envision a similar event to previous years including a music event. He said: "I grew up with the carnival, and that's why I hated the fact that the 2018 carnival was the last one unless anyone else would take it on board.
We're planning for a music event on the Pavilion side of the beach as well and the procession would start down at the Pavilion car park and head towards the Weymouth College car park straight along the esplanade. For that, we would absolutely need security and medical cover, and that's all got their own little expenses which may seem a lot but it's for a one-day event. We're looking for around £60,000 pounds essentially."
The committee has targeted a 2024 return because of the amount of planning and logistics involved in such a major event, along with building up the money to finance the Weymouth Carnival. Kallum said he was hopeful they will hold the event in 2024, and added: "If we planned out for 2023, that would not be enough time to put everything in place. We have got to start from scratch because the old CIC had collapsed.
We are trying to be as transparent as possible with the public to help get in the public interest for the carnival because in the past it's got a really bad reputation for other reasons."
More information can be found on its website through this link or by contacting hello@weymouth-carnival.uk.